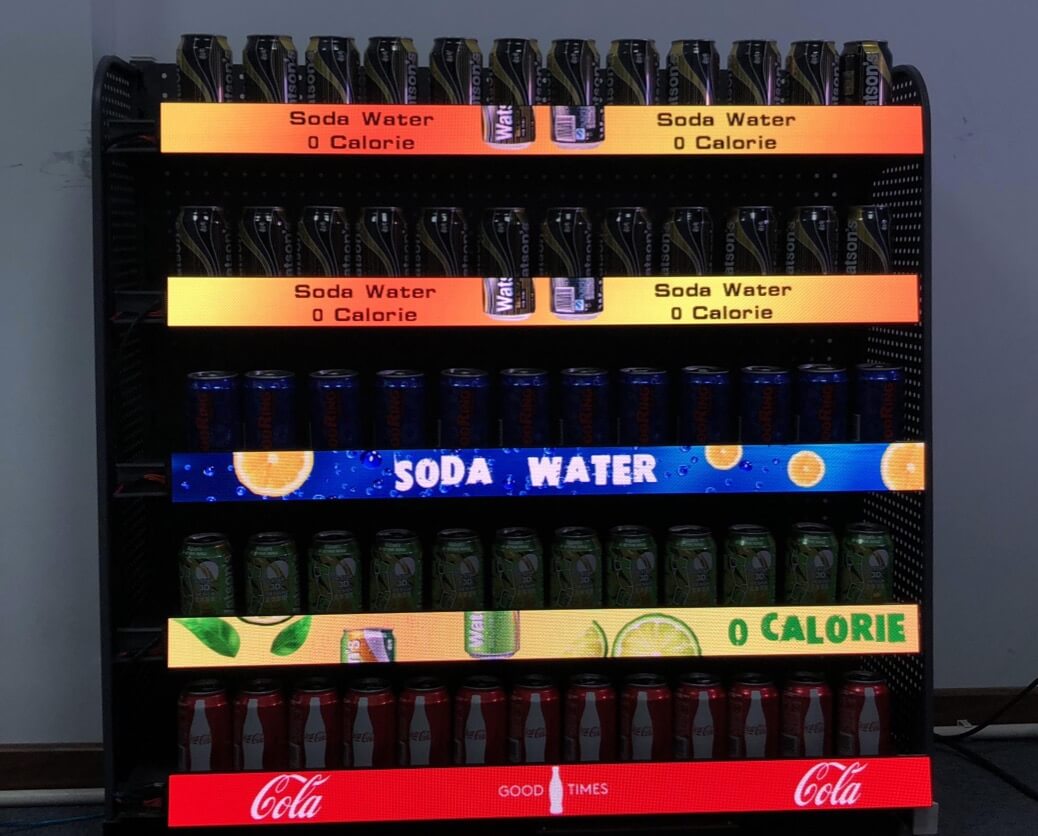 HXTECH smart shelf display
-A most advanced, and newest digital signage solution for a digital smart retail store. It helps a lot for a more satisfying shopping experience.

Key features:
1.Strong surface display. Worry free for the damage of the dislay.It has the characteristics of waterproof, dust-proof, moisture-proof, anti-bumping, etc. In public places such as supermarkets and convenience stores with large traffic, it is not only afraid of touch, but also avoids damage caused by bumps. It can be used normally even in a moderately large fresh area.

2.Seamless connection. You can build the display as long as you want

3.Easy installation which suits the shelf.

4. Stable quality

5. Cloud content management avaialble

6. Customize size available. Open interface for your integrated retail solution.